The World's Largest Retailing Expo for educational and student products
Largest trade show in North America with 1,000+ exhibitors offering new products for the youth market, from pre-school to college-age: technology, office/school supplies, gifts/novelties, craft/hobbies, games, food/convenience items, and more.
---
Unrivaled access to products and services to help you grow your product offerings or expand into adjacent categories
---
An all-inclusive buying event offering low minimums and deep discounts with Show Specials
---
Networking opportunities to connect with retailing professionals, industry experts, and suppliers.
---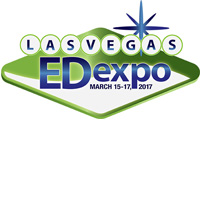 EDexpo is the Premier Showcase for the latest education product innovations from instructional materials, teaching aids, and technology products to educational games, toys, and supplies.
CAMEX is the $10 Billion Campus retailing industry's largest buying and educational event featuring the newest innovations in more than 100 product categories targeting 18- to 24-year-olds.